Drive
total: 10

Brigada
total: 9

Fast Five
total: 23

Tres metros sobre el cielo
total: 15
Na kryuchke! Soundtrack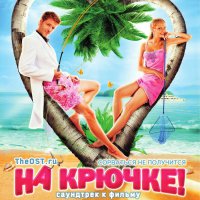 Best review is still not choosen. Your's can become the BEST! Be the first... Write review
Tracklist. Online preview
Put online player to your blog, website or forum.
#
VA — Na kryuchke!
Length

preview

Bitrate
Size
1.
Disco Disco
Groove State
5:01

need Flash

198
7.12
2.
Golden Love
Guru Groove Foundation
5:08

need Flash

320
11.76
3.
I Wanna Make You Tame
Guru Groove Foundation
4:18

need Flash

320
9.86
4.
It's Not the Time
Guru Groove Foundation
6:13

need Flash

320
14.24
5.
Run
Guru Groove Foundation
4:26

need Flash

320
10.18
6.
Mad About You
Hooverphonic
3:44

need Flash

320
8.55
7.
Yesterday's Mistakes
Oi Va Voi
4:40

need Flash

320
10.70
33:30
72.73
Plot summary
Unofficial album.

Coach children's school of figure skating Rita hurt the wrong lover. He left her to marry the sister of a Vlasov, occupying 13th place in the list of richest people in the country. In order to avenge the failed fiance, Rita decides to fall in love with this very Vlasov. There is only one "small" problem: no one knows how to look mysterious Vlasov; only know that he enjoys scuba diving and spending time incognito in Thailand. In search of the Vlasov Rita helps the journalist, Kostya - with him and she is sent to the remote island of Tao...
Comments