Drive
total: 10

Brigada
total: 9

Fast Five
total: 23

Tres metros sobre el cielo
total: 15
Larry Crowne Soundtrack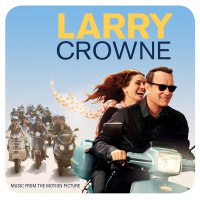 Best review is still not choosen. Your's can become the BEST! Be the first... Write review
Tracklist. Online preview
Put online player to your blog, website or forum.
#
VA — Larry Crowne
Length

preview

Bitrate
Size
1.
Hold on Tight
Electric Light Orchestra
3:08

need Flash

320
7.19
2.
Runnin' Down a Dream
Tom Petty
4:22

need Flash

320
10.00
3.
Something's Got Me Started
Swingfly
2:39

need Flash

320
6.07
4.
The Stroke
Billy Squier
3:38

need Flash

320
8.33
5.
Obsession
Sky Ferreira
3:43

need Flash

320
8.50
6.
Calling America
Electric Light Orchestra
3:29

need Flash

320
8.00
7.
Listen to Her Heart
Tom Petty
3:03

need Flash

320
6.98
8.
Crusin'
Smokey Robinson
4:29

need Flash

320
10.27
9.
Faithful
Tyler Hilton
3:51

need Flash

320
8.82
10.
Walls (No. 3)
Tom Petty
3:03

need Flash

320
6.99
11.
I'll Do Better
Jarrod Gorbel
4:42

need Flash

320
10.77
12.
The Hundredth Time
Gigi
3:33

need Flash

320
8.14
13.
French Toast
James Newton Howard
4:04

need Flash

320
9.30
47:44
109.56
Plot summary
Until he was downsized, affable, amiable Larry Crowne was a superstar team leader at the big-box company where he's worked since his time in the Navy. Underwater on his mortgage and unclear on what to do with his suddenly free days, Larry heads to his local college to start over. There he becomes part of a colorful community of outcasts, also-rans and the overlooked all trying to find a better future for themselves...often moving around town in a herd of scooters. In his public-speaking class, Larry develops an unexpected crush on his teacher Mercedes Tainot, who has lost as much passion for teaching as she has for her husband. The simple guy who has every reason to think his life has stalled will come to learn an unexpected lesson: when you think everything worth having has passed you by, you just might discover your reason to live.
Comments