Drive
total: 10

Brigada
total: 9

Fast Five
total: 23

Tres metros sobre el cielo
total: 15
The Lovely Bones Soundtrack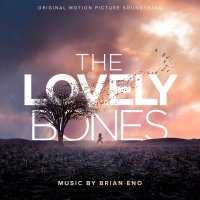 I love the music to this movie. It can make you weep when you listen to it, I can listen to this all day if I can, it is awesome. If you love good, moving music - сhoose this, it is truely moving, especially the Promo Score 4, when Susie enters the In-Between, I love listening to this on the website, and I almost cried, it was beautiful.
Write review
Tracklist. Online preview
#
Brian Eno — The Lovely Bones
Length
1.
Reelin' in the Years
Steely Dan
4:37
2.
Who Loves You (Pilooski Re-Edit)
Frankie Valli & the Four Seasons
5:03
3.
Hey Lord, Don't Ask Me Questions
Graham Parker
3:51
4.
After Hours
The Velvet Underground
2:12
5.
Comin' Back to Me
Jefferson Airplane
5:26
6.
How Great Thou Art
Mormon Tabernacle Choir
5:02
7.
Cherish
David Cassidy
4:02
8.
Cry
10cc
4:00
9.
Let Your Love Flow
The Bellamy Brothers
3:19
10.
Look at Me
John Lennon
2:55
11.
Baby's on Fire
Brian Eno
5:19
12.
It's All Over Now, Baby Blue
Graham Bonnet
4:14
13.
Driving Me Backwards
Brian Eno
5:12
14.
Song to the Siren
This Mortal Coil
3:31
15.
The Big Ship
Brian Eno
3:03
16.
Celtic Swing
Van Morrison
5:02
17.
Alice
Cocteau Twins
4:27
18.
Promo Score 1 [bonus]
Brian Eno
1:22
19.
Promo Score 2 [bonus]
Brian Eno
0:58
20.
Promo Score 3 [bonus]
Brian Eno
1:35
21.
Promo Score 4 [bonus]
Brian Eno
2:06
22.
Promo Score 5 [bonus]
Brian Eno
1:19
23.
Promo Score 6 [bonus]
Brian Eno
1:10
24.
Promo Score 7 [bonus]
Brian Eno
1:49
25.
Promo Score 8 [bonus]
Brian Eno
4:21
85:55
Plot summary
Based on the best selling book by Alice Sebold, The Lovely Bones is the story of a 14-year-old girl from suburban Pennsylvania who is murdered by her neighbor. She tells the story from Heaven, showing the lives of the people around her and how they have changed all while attempting to get someone to find her lost body.
Comments