Drive
total: 10

Brigada
total: 9

Fast Five
total: 23

Tres metros sobre el cielo
total: 15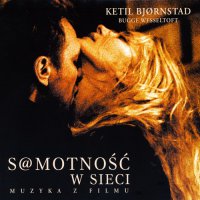 Best review is still not choosen. Your's can become the BEST! Be the first... Write review
Tracklist. Online preview
Put online player to your blog, website or forum.
#
Ketil Bjornstad & Bugge Wesseltoft — [email protected] w sieci
Length

preview

Bitrate
Size
1.
Shimmering
Ketil Bjornstad
5:04

need Flash

174
6.32
2.
Prelude 19
Ketil Bjornstad
3:27

need Flash

180
4.45
3.
The Memory
Ketil Bjornstad
4:25

need Flash

151
4.80
4.
Prelude 13
Ketil Bjornstad
6:34

need Flash

180
8.47
5.
Existence
Bugge Wesseltoft
5:27

need Flash

194
7.57
6.
Days in Paris
Ketil Bjornstad
4:54

need Flash

145
5.08
7.
You Might Say
Bugge Wesseltoft
6:28

need Flash

179
8.29
8.
Pianology 1
Ketil Bjornstad
9:24

need Flash

170
11.47
9.
The Sea Part II
Ketil Bjornstad
7:26

need Flash

175
9.33
10.
Blue Man
Ketil Bjornstad
6:08

need Flash

142
6.24
11.
Lovers' Infiniteness
Ketil Bjornstad
6:46

need Flash

173
8.37
66:03
80.45
Plot summary
Ewa lives in Poland, Jakub in Germany. Her world is a TV newsroom; his a science lab and lecture hall. They have met once before on passing trains at Berlin ZOO Station, but neither of them remember this encounter. They accidentally meet again--they both take a liking to the same painting on an internet auction. From that moment on they start meeting on the net and become closer and closer to each other. Safely, from a distance, they take a chance and it seems they are close to a win. Eventually they decide to meet in person. He makes the journey from New Orleans, she takes off from Warsaw. This time their tracks cross in Paris. But fate likes to play a hand too and she turns out to be a sophisticated player.
Comments