Drive
total: 10

Brigada
total: 9

Fast Five
total: 23

Tres metros sobre el cielo
total: 15
Once Soundtrack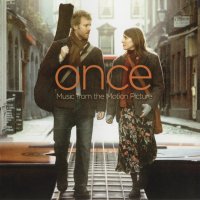 Best review is still not choosen. Your's can become the BEST! Be the first... Write review
Tracklist. Online preview
#
Glen Hansard and Marketa Irglova — Once
Length
1.
Falling Slowly
Glen Hansard & Marketa Irglova
4:04
2.
If You Want Me
Glen Hansard & Marketa Irglova
3:49
3.
Broken Hearted Hoover Fixer Sucker Guy
Glen Hansard
0:53
4.
When Your Mind's Made Up
Glen Hansard & Marketa Irglova
3:42
5.
Lies
Glen Hansard
3:59
6.
Gold
Interference
4:00
7.
The Hill
Marketa Irglova
4:36
8.
Fallen From The Sky
Glen Hansard
3:25
9.
Leave
Glen Hansard
2:46
10.
Trying To Pull Myself Away
Glen Hansard
3:36
11.
All The Way Down
Glen Hansard
2:39
12.
Once
Glen Hansard & Marketa Irglova
3:40
13.
Say It To Me Now
Glen Hansard
2:35
43:44
Plot summary
Winner of Oscar'2008 in nomination:
Best Achievement in Music Written for Motion Pictures, Original Song (Glen Hansard, Markéta Irglová) for the song "Falling Slowly".

An (unnamed) Guy is a Dublin guitarist/singer-songwriter who makes a living by fixing vacuum cleaners in his Dad's Hoover repair shop by day, and singing and playing for money on the Dublin streets by night. An (unnamed) Girl is a Czech who plays piano when she gets a chance, and does odd jobs by day and takes care of her mom and her daughter by night. Guy meets Girl, and they get to know each other as the Girl helps the Guy to put together a demo disc that he can take to London in hope of landing a music contract. During the same several day period, the Guy and the Girl work through their past loves, and reveal their budding love for one another, through their songs.
Comments