Groupies bleiben nicht zum Frühstück
total: 153

Mirror Mirror
total: 106

Tengo ganas de ti
total: 38

The Wild
total: 12
Be Cool Soundtrack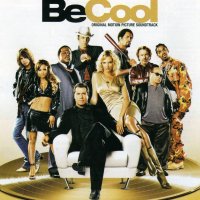 Best review is still not choosen. Your's can become the BEST! Be the first... Write review
Tracklist. Online preview
Put online player to your blog, website or forum.
#
VA — Be Cool
Length

preview

Bitrate
Size
1.
Fantasy
Earth, Wind & Fire
3:46

need Flash

320
8.65
2.
Hollywood Swinging
Kool & The Gang
3:26

need Flash

320
7.87
3.
Be Thankful for What You Got
William Devaughn
5:46

need Flash

320
13.19
4.
Roda
Elis Regina
2:36

need Flash

320
5.95
5.
Sexy
Black Eyed Peas
4:43

need Flash

320
10.82
6.
Suga Suga (Reggae Mix)
Baby Bash
4:10

need Flash

320
9.57
7.
The Boss
James Brown
3:12

need Flash

320
7.35
8.
Ain't No Reason
Christina Milian
3:13

need Flash

320
7.37
9.
Believer
Christina Milian
3:14

need Flash

320
7.41
10.
Brand New Old Skool
777
4:34

need Flash

320
10.48
11.
G's and Soldiers
Planet Asia feat. Kurupt
4:12

need Flash

320
9.63
12.
Cool Chili
John Powell
3:56

need Flash

320
9.02
13.
A Cowboy's Work Is Never Done
Sonny & Cher
3:15

need Flash

320
7.45
14.
You Ain't Woman Enough
The Rock
3:31

need Flash

320
8.07
53:34
123.07
Plot summary
In this sequel to "Get Shorty", Chili Palmer is tired of the movie production business after being forced to make a useless sequel starring Martin Weir. When a music producer friend is gunned down, he offers to help his widow run the business. Checking a talent that the producer had been talking to him about puts Chili at odds with a sleazy music manager, his gay bodyguard, and his equally sleazy partner. The mismanagement of the music company also gets Chili threatened by members of the Russian mafia and a suburban rap-mogul producer & his thugs led by his bumbling relative. All turns out well when it is determined that the dead producer's wife had at one time been the laundress for Aerosmith and making contact with Aerosmith leader Steven Tyler at a Lakers game, gets their protégé a duet with Tyler at an Aerosmith concert.
Comments