Drive
total: 10

Brigada
total: 9

Fast Five
total: 23

Tres metros sobre el cielo
total: 15
Layer Cake Soundtrack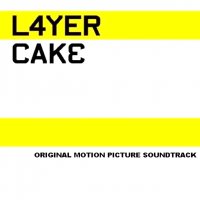 Original Motion Picture Soundtrack / OST

Release date:
04.10.2004
Bitrate:
~222 kbps
Length:
60:56 (15 tracks)
Size:
96.80 MB
Best review is still not choosen. Your's can become the BEST! Be the first... Write review
Tracklist. Online preview
Put online player to your blog, website or forum.
#
VA — Layer Cake
Length

preview

Bitrate
Size
1.
Hayling (Radio Edit)
FC Kahuna
3:46

need Flash

224
6.05
2.
Opening
Ilan Eshkeri & Steve McLaughlin
5:12

need Flash

224
8.34
3.
She Sells Sanctuary
The Cult
4:12

need Flash

224
6.74
4.
Can't Get Blue Monday Out Of My Head (Original Radio Edit)
Kylie Minogue
3:59

need Flash

224
6.40
5.
You Got The Love
The Source feat. Candi Staton
4:01

need Flash

224
6.45
6.
Drive To Boatyard
Ilan Eshkeri
1:22

need Flash

224
2.22
7.
Junky Fight
Lias Gerrard
1:46

need Flash

224
2.83
8.
Making Plans For Nigel
XTC
4:13

need Flash

224
6.76
9.
Ordinary World
Duran Duran
4:41

need Flash

224
7.50
10.
Ruthless Gravity
Craig Armstrong
5:51

need Flash

224
9.39
11.
Four To The Floor (Soulsavers Mix)
Starsailor
5:11

need Flash

224
8.32
12.
Drive To The Warehouse
Ilan Eshkeri & Lisa Gerrard
1:47

need Flash

224
2.88
13.
Aria (with Michael Gambon - Layer Cake Speech)
Lisa Gerrard
5:37

need Flash

224
9.01
14.
Don't Let Me Be Misunderstood
Joe Cocker
4:41

need Flash

224
7.52
15.
Gimme Shelter [bonus]
The Rolling Stones
4:37

need Flash

192
6.34
60:56
96.80
Plot summary
The successful drug dealer Mr. X plans his criminal career intermediating business with drugs without calling the attention, working with a small gang and honoring his payments with the suppliers. On the day planned for his early retirement, the powerful mobster Jimmy Price gives two assignments to him: find Charlie, the addicted daughter of his associate Eddie Temple and negotiate um million pills of high-quality ecstasy with the stupid smalltime gangster Duke. Mr. X hires two acquaintances crooks in a night-club to find Charlie, and he unexpectedly meets Duke's cousin Sidney with his sexy girlfriend Tammy and flirts with her. But Mr. X discovers that the ecstasy was stolen from the dangerous and wild Serbian drug lord Dragan that wants the head of Duke and the drugs back. Further, Eddie shows a tape proving that he has been double-crossed by Jimmy, and also wants the ecstasy. The smart Mr. X plots a scheme to resolve the situation and meet Tammy.
Comments