Drive
total: 10

Brigada
total: 9

Fast Five
total: 23

Tres metros sobre el cielo
total: 15
Jersey Girl Soundtrack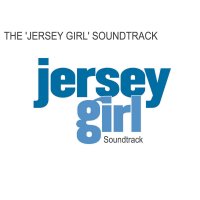 Best review is still not choosen. Your's can become the BEST! Be the first... Write review
There is another version of soundtrack to this movie

Jersey Girl: Score
by James L. Venable
Tracklist. Online preview
Put online player to your blog, website or forum.
#
VA — Jersey Girl
Length

preview

Bitrate
Size
1.
Everyone's a Kid at Chirstmas
Stevie Wonder
2:47

need Flash

192
3.82
2.
That's How I Knew This Story Would Break My Heart
Aimee Mann
1:55

need Flash

192
2.65
3.
Parents Just Don't Understand
Dj Jazzy Jeff & The Fresh Prince
5:16

need Flash

192
7.22
4.
Swing Low, Sweet Chariot
George Jones
4:08

need Flash

192
5.67
5.
Worlds They Rise and Fall
Incredible String Band
3:27

need Flash

192
4.75
6.
Landslide (Live)
Fleetwood Mac
4:04

need Flash

192
5.60
7.
My City of Ruins
Bruce Springsteen
5:00

need Flash

192
6.88
8.
High
The Cure
3:42

need Flash

192
5.08
9.
Let My Love Open the Door (E. Cola Mix)
Peter Townshend
4:55

need Flash

192
6.74
10.
Jersey Girl
Bruce Springsteen
6:32

need Flash

192
8.97
11.
Wandering
Ben Folds
5:00

need Flash

192
6.86
12.
Let's Stay Together
Al Green
3:19

need Flash

192
4.56
50:05
68.89
Plot summary
In New York, the young executive Oliver "Ollie" Trinke is a successful PR of the music industry. He meets and falls in love for Gertrude Steiney, who soon gets pregnant. However, she dies in the childbirth and Ollie decides to return to his father's home in New Jersey. Pressed by the situation of lonely father, the workaholic Ollie blows-up in an important press conference and makes a fatal statement, losing his job and becoming blacklisted in his publicist career. He promises to be the "best father in the world" to the young Gertie, and stays single, grieving his beloved wife, without dating any woman for seven years and trying to retrieve a position of public relation. One day, he meets the rental clerk Maya, they become friends and she helps him to supersede his past life.
Comments