Groupies bleiben nicht zum Frühstück
total: 153

Mirror Mirror
total: 106

Tengo ganas de ti
total: 38

The Wild
total: 12
If Only Soundtrack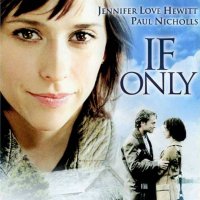 Original Motion Picture Soundtrack / OST

By:
Jennifer Love Hewitt
Release date:
23.01.2004
Bitrate:
~256 kbps
Length:
6:36 (2 tracks)
Size:
11.76 MB
Best review is still not choosen. Your's can become the BEST! Be the first... Write review
Plot summary
It is unofficial soundtrack. Album was not issued.

After his impetuous musician girlfriend, Samantha, dies in an accident shortly after they had a fight (and nearly broke up), a grief-stricken British businessman, Ian Wyndham, living in London gets a chance to relive the day all over again, in the hope of changing the events that led up to her getting killed.

PS. Jennifer Love Hewitt co-wrote both songs from the soundtrack, "Love Will Show You Everything" and "Take My Heart Back".
Comments