Groupies bleiben nicht zum Frühstück
total: 153

Mirror Mirror
total: 106

Tengo ganas de ti
total: 38

The Wild
total: 12
Rain Man Soundtrack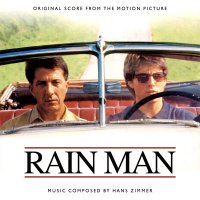 Original Motion Picture Soundtrack / OST

By:
Hans Zimmer
Release date:
16.12.1988
Bitrate:
~320 kbps
Length:
40:45 (10 tracks)
Size:
93.51 MB
Best review is still not choosen. Your's can become the BEST! Be the first... Write review
Tracklist. Online preview
Put online player to your blog, website or forum.
#
Hans Zimmer — Rain Man
Length

preview

Bitrate
Size
1.
Iko-Iko
The Belle Stars
2:53

need Flash

320
6.62
2.
Scatterlings Of Africa
Johny Clegg & Savuka
4:05

need Flash

320
9.36
3.
Dry Bones
The Delta Rhythm Boys
2:54

need Flash

320
6.64
4.
At Last
Etta James
3:01

need Flash

320
6.91
5.
Lonely Avenue
Ian Gillan & Roger Clover
3:09

need Flash

320
7.23
6.
Nathan Jones
Bananarama
5:10

need Flash

320
11.85
7.
Leaving Wallbrook - On The Road
Hans Zimmer
2:52

need Flash

320
6.57
8.
Las Vegas - End Credits
Hans Zimmer
8:21

need Flash

320
19.11
9.
Stardust
Rob Wasserman feat. Aaron Neville
4:35

need Flash

320
10.52
10.
Beyond The Blue Horizon
Lou Christie
3:45

need Flash

320
8.58
40:45
93.51
Plot summary
Charles Sanford "Charlie" Babbit is a self-centered Los Angeles-based automobile dealer/hustler/bookie who is at war with his own life. Charlie, as a young teenager, used his father's 1948 Buick convertible without permission and as a result, he went to jail for two days on account that his father reported it stolen. It is then that Charlie learns that his estranged father died and left him from his last will and testament a huge bed of roses and the car while the remainder will of $3 Million goes into a trust fund to be distributed to someone. Charlie seemed pretty angry by this and decides to look into this matter. It seems as if that "someone" is Raymond, Charlie's unknown brother, an autistic savant who lives in a world of his own, resides at the Walbrook Institute. Charlie then kidnaps Raymond and decides to take him on a lust for life trip to the west coast as a threat to get the $3 Million inheritance. Raymond's acts and nagging, including repeated talks of "Abbott & Costello", "Four minutes till Wapner" and refusal to fly on an airline except Quantas drives Charlie insane... and out of his selfish world into a cross-country trek of pure love and understanding that these two both have.
Comments